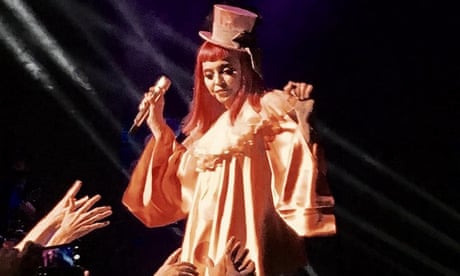 Why would anyone think otherwise?
It began when 17-year-old Josephine Georgiou joined the singer [above] on stage during her second evening at the Brisbane Entertainment Centre.

"She's the kind of girl you just want to slap on the ass," the singer said admiringly of the barista and would-be model standing next to her. "And pull," Madonna added, yanking down the girl's strapless top to briefly reveal one breast, to aghast cheers from the crowd.